The Auker-Seminick chapter will be meeting at 10 am on 8/29 at the Larry Jackson library in Lakeland, FL. The library is at 1700 N Florida Ave.
Our special guest will be Dr Mike Marshall. Dr Marshall is a Cy Young winner and a doctor of kinesiology. His background in pitching and the body should provide for an interesting talk.
Two of our favorite local authors will also be in attendance. Peter Golenbock will be talking about his latest project on Lenny Dykstra. Roy Kerr will be talk about his latest book on 19th century great, Big Sam Thompson.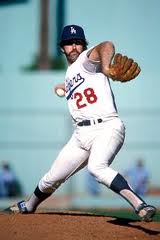 We will also have discussion topics and a trivia quiz if there is time. A small donation will be accepted to cover costs of snacks, etc. Contact Rod Caborn at rcaborn@mac.com or Dave Larson at tazlarson@aol.com for more info.
Read More