How would the great Negro Leaguers like Satchel Paige, Josh Gibson, Cool Papa Bell, and Oscar Charleston done in the majors?
The abilities of the Negro Leagues' greatest players will always be a mystery because of the policy of segregation that MLB maintained until 1947. But the arguments and debate about how MLB history would have been impacted will always be a hot topic of discussion.
SABR member Bob May, in Honoring Black Ball, provides a fascinating insight into the Negro Leagues and its greatest players in Honoring Black Ball, recently published. More information about the book and May, who has employed baseball simulation games to recreate and explore the Negro Leagues, at: www.honoringblackball.com .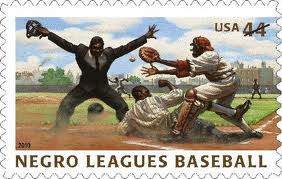 Read More